1.5" M/F manifold, 4 ports 3/4" M+ smooth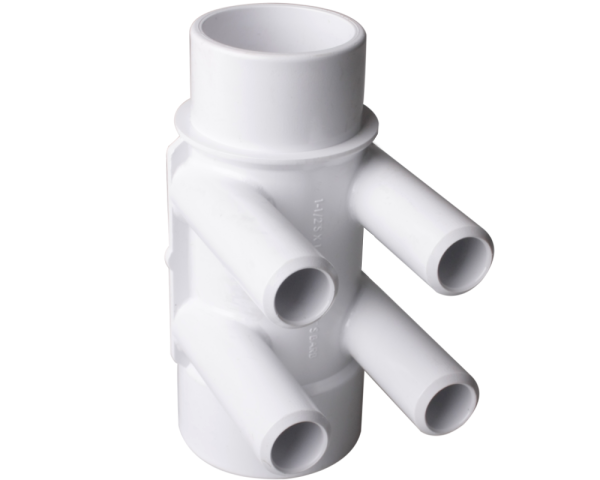 This ABS manifold is used to connect the pump pipes to the water or air jet pipes. It has a 1.5-inch male and 1.5-inch female inlet, and four smooth outlets to connect to 3/4-inch pipes.
This manifold is part of Waterway's "Smart Plumb" range and fits easily into your plumbing so you have the number of exits you need. You can plug the outlets you don't need with a plug.
The inside diameter of the outlets also allows a rare but possible connection with 3/8-inch pipes.
Dimensions
Inside diameter inlet : 48 mm or 1.5-inch
Outside diameter inlet : 48 mm or 1.5-inch
Outside diameter outlets : 21 mm
Inside diameter outlets : 14 mm
Total length : 135 mm
Part numbers
Waterway: 672-4150