1.5" M/F manifold, 10 ports 1/2" F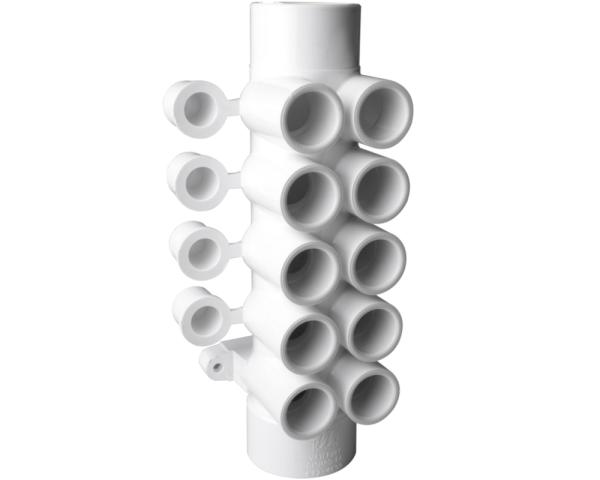 This manifold has one 1.5-inch female inlet and one 1.5-inch male inlet, and four smooth 1/2-inch female outlets for 1/2-inch pipes. It fits easily into your plumbing so you have the number of outlets you need.
In addition, it has two notches for screwing it in and four plugs for unnecessary exits.
It's made of ABS.
Dimensions
Inside diameter inlet : 48 mm or 1.5-inch
Outside diameter inlet : 48 mm or 1.5-inch
Inside diameter outlets : 21 mm
Total length : 220 mm
Part numbers
Waterway : 672-4630