62 mm pump union for 1.5" pipe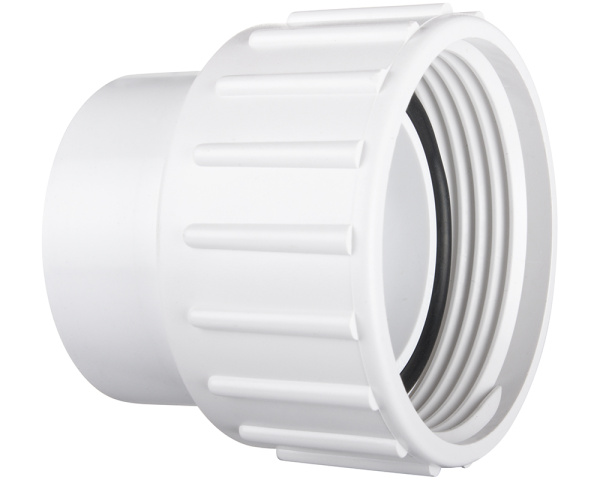 This union has a nut that fits on pumps with a 62 mm outside diameter thread (this type of thread is known as 1.5-inch MBT), and connects to 1.5-inch pipe.
It is compatible with several pump brands, including Waterway, Aqua-Flo, Hydro Air and LX Whirlpool.
If the nut breaks, you can replace it with a two-part nut that is screwed together, and therefore perfect for repairs when you need to avoid cutting pipe.
The o-ring is provided.
Dimensions
Inside diameter of the union thread : 60 mm or 1.5-inch FBT
Inside diameter smooth side: 48 mm for 1.5-inch pipe
Outside diameter of the corresponding male thread on the pump: 62 mm
Part numbers
Waterway: 400-4060
Dimension One: 01415-58