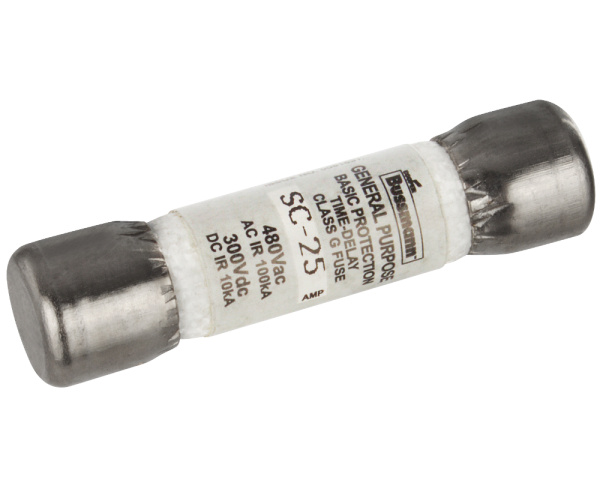 This is a replacement fuse for spa and hot tub control systems. They are usually attached directly to the circuit board of the spa. This is a 25A time-delay Class G fuse.
Gecko, Astrel and Spa Builder control boxes contain several of these fuses; usually one for each major piece of equipment controlled by the system.
It is a T-type fuse, which means that it is a slow acting fuse, sometimes called an anti-surge fuse. It is able to tolerate high levels for a short time without short circuiting. Therefore, if a sudden change occurs, this fuse does not blow immediately.
Dimensions
Length: 41,1 mm
Diameter: 10,4 mm
Part numbers
Cooper Bussman: SC-25
Balboa: 30137
Documentation
Technical Data