1.5" F manifold, 4 ports 3/4" F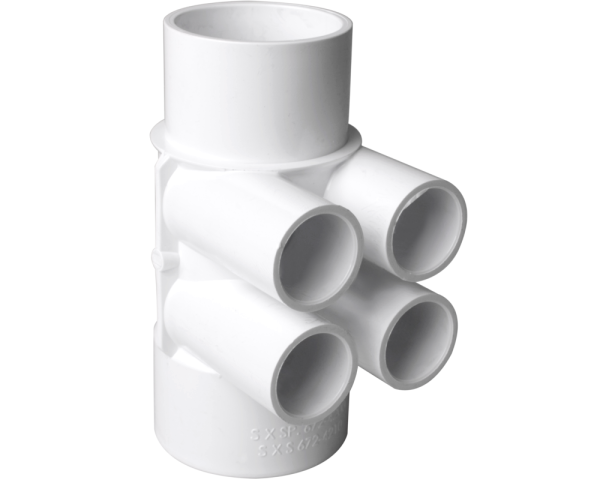 This manifold is used to connect the pump pipes to the water or air jet pipes. It has a 1.5-inch male and 1.5-inch female inlet, and four smooth 3/4-inch female outlets for 3/4-inch pipes. It fits easily into your plumbing so you have the number of outlets you need.
It is made of ABS plastic.
Dimensions
Inside diameter inlet : 48 mm or 1.5-ich
Outside diameter inlet : 48 mm or or 1.5-ich
Inside diameter outlets : 27 mm ou 3/4-inch
Total length : 140 mm
Part numbers
Waterway: 672-4190