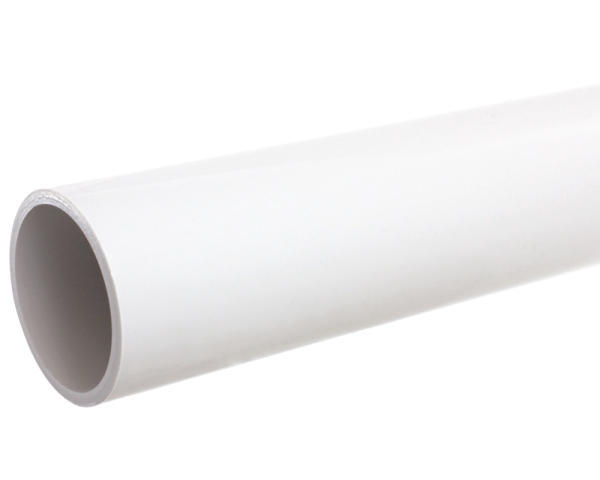 Ideal for repairs, this is the same PVC pipe used by many spa manufacturers.

This 1 meter-long rigid tube has an outside diameter of 60 mm and an inside diameter of 53 mm. Most spas use this size, even those made in Europe. These dimensions comply with the "Schedule 40" standard, which defines the diameter and wall thickness.
To connect two 2" pipes, use a socket connector if possible. Only glue fittings to the the inner surface of the pipe if there is no alternatives (e.g. if the pipe is too short). In this case, use an inside coupler.
We also offer a non-Schedule 40 pipe, which has thinner walls, meaning that you cannot glue anything on the inside.
Dimensions
Outside diameter: 60 mm
Inside diameter: 51,5 mm
Length : 1 metre